"The mazaag me as I travel from Morocco to carry out this work. From a photograph of family, my adoptive family "I wished to explore the albums of Moroccan families. These families of all social classes, gave me their memories, their secrets, their images. I listened for hours of stories. Over the course of the pages loaded with images I have photographed. The diptychs comprise, together with black and white image, a fragment of color photography. It represents piecemeal excerpts from my travel. It describes the intimacy of "place indicator" of my meeting with my model. "
CP
Collection
Hors Collection
Broché
36 color photos
68 pages
ISBN : 978-2-914381-97-0
Artiste, Photographe, Plasticien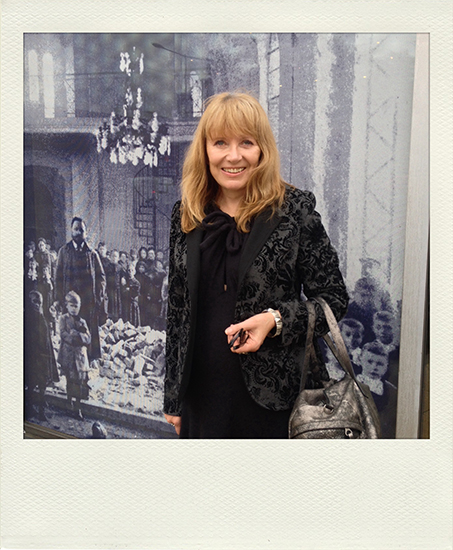 Poncin Catherine is a photographer. She lives and works in Montreuil and in Lozère Soulages. His photographic approach pursued; of the picture, the image is built from fragments of images found on markets in the archive or by voice classifieds.
She has published 12 books in Filigranes: Monographie Catherine Poncin ; Détournement d'Intention ; Du champs des hommes, territoires ; Sans conte, ni légendes ; Eclats ; Vertiges ; Vis à vis ; Corpus ; 1418. échos, versos et graphies de batailles ; Archives d'un présent.