Catherine Poncin is a post-photographer, explains the art historian Paul Ardenne. Post-photographer as post-production: Catherine Poncin collects, everywhere, flea market abandoned funds, all, from, banal, of the photographic image. Then she selects a cliché for its memorial potential value, and begins his investigation.
This book is the result of work conducted by Catherine Poncin in the residence she conducted in Bogota, Colombia in 2014/2015 Archives d'un présent an artistic work done from testimonies and donations of missing images. The artist collected from the witnesses who suffered forced displacement, torture, disappearances around during the armed conflict in Colombia from 1970 to date …
An installation of original portraits percent occasionally exposed on the public highway by the associations of victims, family photographs, a body of 32 photographic creations, video up all the works and installations by Catherine Poncin.
These works question the themes of politics, the archive, the Colombian memory and future peace agreements.
Collection
Hors Collection
Espagnol/Français
Broché
70 photos colors and DVD
96 pages
ISBN : 978-2-35046-359-9
Artiste, Photographe, Plasticien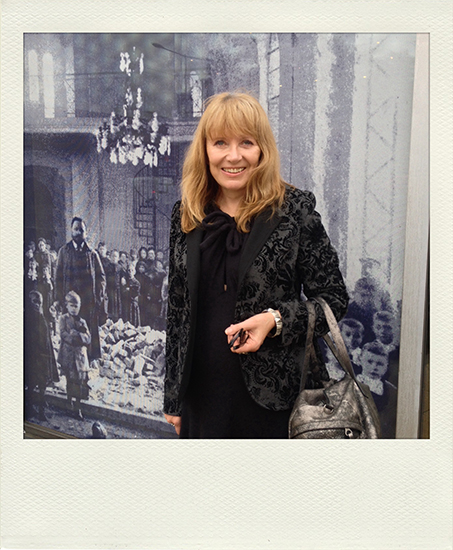 Poncin Catherine is a photographer. She lives and works in Montreuil and in Lozère Soulages. His photographic approach pursued; of the picture, the image is built from fragments of images found on markets in the archive or by voice classifieds.
She has published 12 books in Filigranes: Monographie Catherine Poncin ; Détournement d'Intention ; Du champs des hommes, territoires ; Sans conte, ni légendes ; Eclats ; Vertiges ; Vis à vis ; Corpus ; 1418. échos, versos et graphies de batailles ; Archives d'un présent.
Professor at the National University of Colombia and founder of French-Colombian Chair of Higher Studies. Ex-director of the Art Museum of the National University and currently Director of the Research Master in History and Theory of the Arts, Architecture and the City, and a member of the Academic Accreditation Committee of the Ministry of National Education.