For 20 years, Catherine Poncin pursuing photographic and plastic she calls: "From the image, the Image". It is from images that already exist, such as found photographs, photography museum or regions, illustrations, media, that develops its approach. Out of context, it then proceeds to explore their representation. Indices collected by the evocation and they suggest, she built the fictional journey of a memory and "affected".
This universe of manufacture on two dimensions, one attached to the object and the other in its décor. The manufacture of earthenware and technologies for the first structure in the covenant of the craft and industry, and the second is for the reasons used in the field of heritage and the history of decorative arts .
Collection
Hors Collection
Broché
14 color photos
48 pages
ISBN : 978-2-35046-133-5
Artiste, Photographe, Plasticien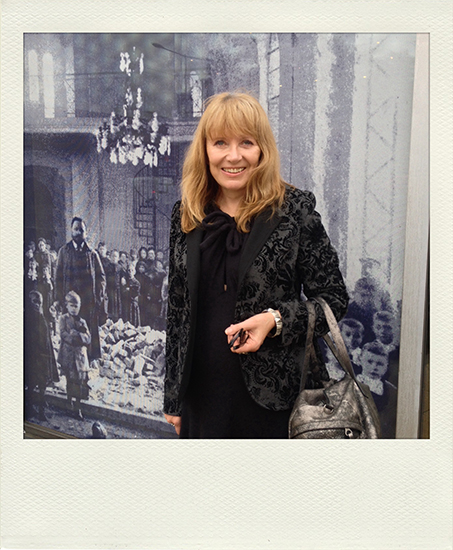 Poncin Catherine is a photographer. She lives and works in Montreuil and in Lozère Soulages. His photographic approach pursued; of the picture, the image is built from fragments of images found on markets in the archive or by voice classifieds.
She has published 12 books in Filigranes: Monographie Catherine Poncin ; Détournement d'Intention ; Du champs des hommes, territoires ; Sans conte, ni légendes ; Eclats ; Vertiges ; Vis à vis ; Corpus ; 1418. échos, versos et graphies de batailles ; Archives d'un présent.
Nathalie Leleu est Attachée de conservation au Musée national d'art moderne / Centre Pompidou, Chargée de mission sur la politique numérique. Auteur de textes en histoire de l'art, sur la gestion des collections,enseigne à la Sorbonne Paris IV Connaissance de l'art contemporain et à l'Institut d'Études Politiques de Paris.