L'Afrique exerce toujours un très fort magnétisme sur le voyageur occidental qui y voit une réserve d'imaginaire. C'est à cette même source que le texte et les images prennent naissance. Mais les mots ont cheminé longtemps depuis le premier contact de Joël Vernet avec la terre africaine, en 1975 ; la même année, Bernard Plossu découvrait de son côté le Niger.
Tout voyage reste un voyage intérieur et dans la vision des paysages étrangers, le jeune poète fait la découverte de lui-même. Ainsi cette expérience nourrit-elle tous ses livres. En revanche, les images d'Afrique de Bernard Plossu restaient dispersées. La Chance a provoqué cette rencontre et lui a donné la forme de ce livre. Elle a obligé le photographe à faire un choix dans ses cartons, pour offrir ces images, en contrepoint du texte où l'auteur donne une forme définitive à ses souvenirs. C'est pour cela que ce livre garde la force et le lyrisme des moments qui comptent dans une existence.
Collection
Hors Collection
Broché avec rabats
45 photographies en bichromie
80 pages
ISBN : 978-2-910682-67-5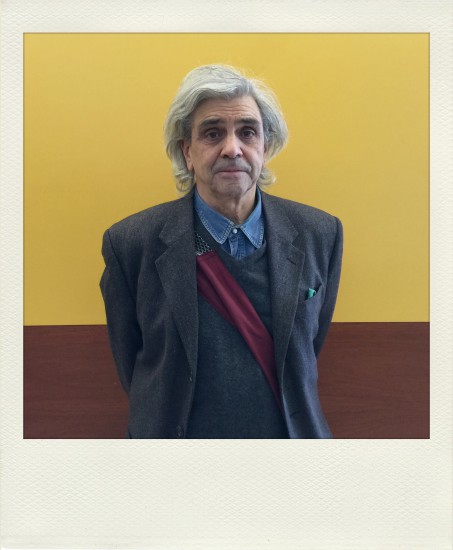 Plossu Bernard, born in South Vietnam in 1945, he grew up surrounded by photographs of the desert taken by his father when he went skiing on the dunes of the Sahara in 1937 with Roger Frisian-Roche. Modesty, sensuality, emotion, joy, here is what is the "sap" that already permeate the images of the self that landed in Mexico in 1965 and 1967 to join his grandparents. Travel as a Mexican issue 15 years later its editor Claude Nori. A book that, as the creator of Ed. Contrejour has become a sort of bible for a generation suddenly uninhibited by his freedom of tone and its intimate and poetic vision.
Formation
of
art history
and philosophy
.
Conservative
Libraries
.
1977-1994
:
exercises
at the
Public Library
Information
(
Centre
Pompidou
)
.
Organizes
several
literary events
:
Fernando
Pessoa
, 1985
;
Georges
Perec
,
1993
…
1994 to 2009
:
National Library
of France
,
organizes
exhibitions
Lucinda
Devlin
, 2002
;
Mikael
Levin
,
2003
…
Various
articles
on
libraries
of writers
,
photography
and
book
,
literary history
…