"At the beginning of the seventies, passage to Rome, during a cold and rainy winter, no picture of good, I had a wide-angle except two or three in Pompeii silent and empty under the rain …
Later, in 1979, having finally understood the discreet strength of the 50 mm, coming from the highlands of Taos in New Mexico where I lived, I found in Rome Claude Nori, and there, it is the visual shock: is it what living in the desert makes this city fascinates me in comparison?
Let's say that the images of the American West are often horizontal and those of the streets of Rome are often vertical! and that also impregnates me very strongly the Roman work of Corot, which I think so often over there … Corot who marked me definitively by his sobriety.
The years will pass, until the return to Europe, and I am now under the strong influence of the painting movement called 'La Scuola Romana' (Mafai, Scipione, Pirandello, Antonietta Raphael, Afro): wonders that inspire me a lot.
Many visits: Rome attracts me constantly, I go there almost every year and I photograph in disorder, especially nothing systematic or organized! Quarter by district, listening only to my instinct and especially my passion: I am madly in love with this city and, at the same time, with all the small Italian islands where I go as often as possible! "B.P.
Collection
Hors Collection
Français
Broché avec rabats
340 photos duotone
320 pages
ISBN : 978-2-35046-483-1
Press review
30 numbered head copies were printed, accompanied by a baryte paper silver print* in 18 x 24 cm, numbered and signed by Bernard Plossu. Draw directed by Guillaume Geneste, laboratory la Chambre Noire, Paris. The whole is gathered in a box. (Delivery from November 1st, 2019)
* Two different photographs each shot at fifteen copies.
Photo #1

Photo #2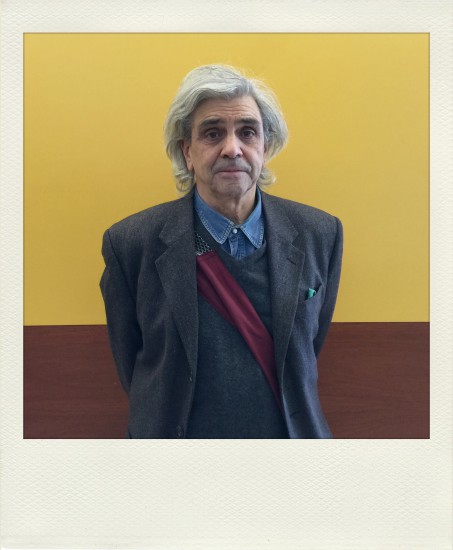 Plossu Bernard, born in South Vietnam in 1945, he grew up surrounded by photographs of the desert taken by his father when he went skiing on the dunes of the Sahara in 1937 with Roger Frisian-Roche. Modesty, sensuality, emotion, joy, here is what is the "sap" that already permeate the images of the self that landed in Mexico in 1965 and 1967 to join his grandparents. Travel as a Mexican issue 15 years later its editor Claude Nori. A book that, as the creator of Ed. Contrejour has become a sort of bible for a generation suddenly uninhibited by his freedom of tone and its intimate and poetic vision.
Alain Bergala Filmmaker, essayist, critic at Cahiers du Cinéma, professor at Paris III University, La fémis, curator, he is the author of many books on Roberto Rossellini, Abbas Kiarostami and Jean-Luc Godard. Director of fiction and documentary, he is notably responsible for Faux Fuyants (1982), Cesare Pavese (1995) and Fernand Léger, the reasons for a life (1997).
Patrick Talbot is a former student of the Ecole Normale Supérieure from which he graduated from history and then holds a DEA on pre-Columbian Mexico. He was cultural advisor to the French embassies in the United States and then in Italy and director of the National School of Photography in Arles.